Here to Stay?

Identity, citizenship and belonging
among settled Eastern European migrant
children and young people in the UK
Blog
The health of Eastern European young people in the UK (17/08/2016, Daniela Sime)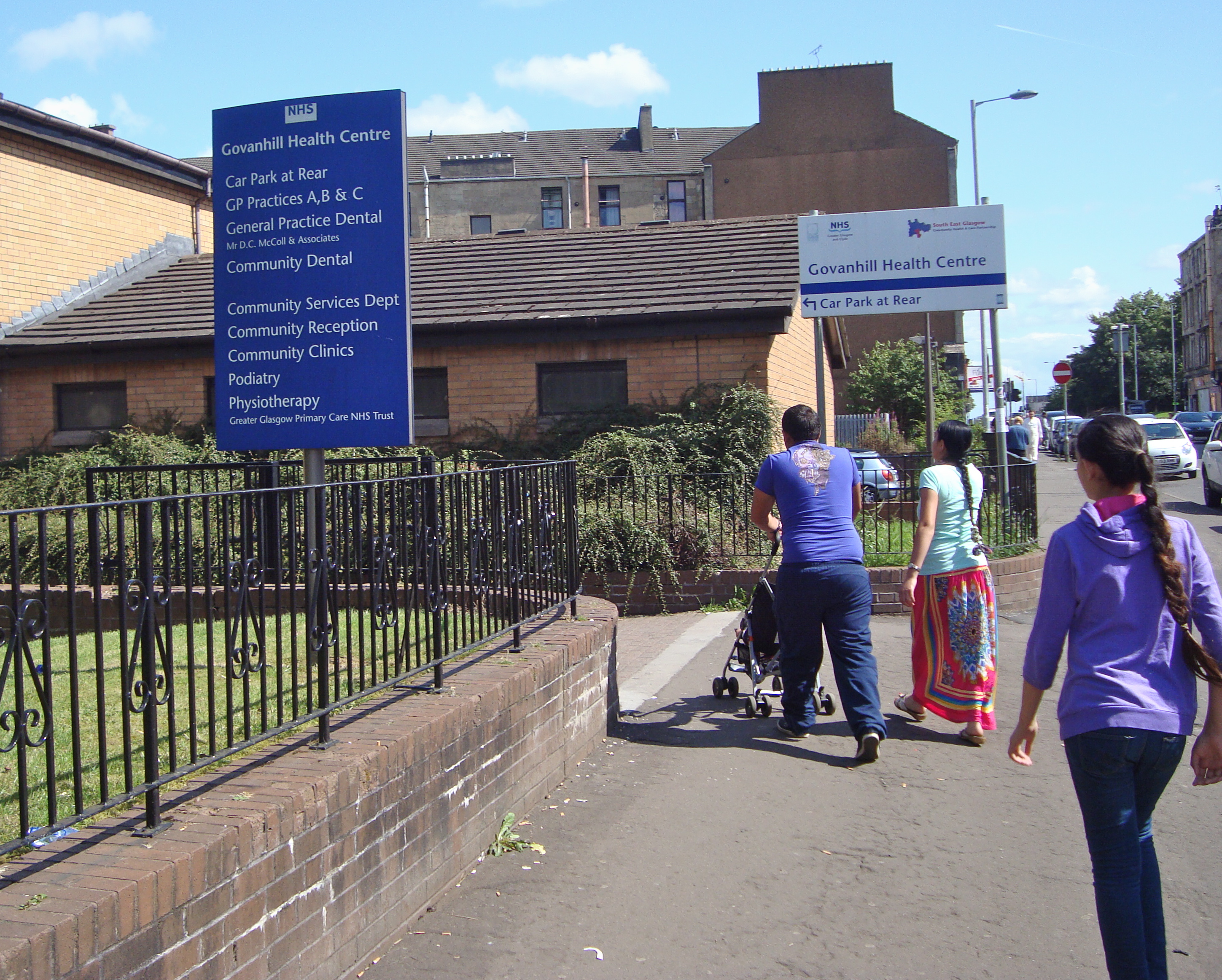 The health of children who have migrated with their families is an issue of concern which has received little attention in Europe. We know from research that adult European migrants engage with health services less regularly than the non-migrant, majority population (Collis et al., 2010). Despite speculation in the media that new migrants add pressure on services, we know very little about the type of health problems European migrant children are mostly confronted with, the services they access and how often they do this.  Also, how do families' health behaviours, for example healthy eating or exercise, change as a result of migration? Does family income affect the types of foods families buy or if they join a gym? How does the health habits in the new society influence migrants?
We know that children and young people are strongly influenced by their families' ideas about health and healthy behaviours. In the case of migrant families, their cultural values and knowledge will shape their beliefs about what it means to be healthy and their health practices. While authors like Son (2013) claim that migrants do not change their dietary habits, health beliefs and health practices much because of an emotional attachment to their culture, others have emphasised that factors such as family income make positive health behaviours more affordable to the better off families (Nazroo, 2014). Parents and children may want to adopt healthy behaviours and eating habits, but factors such as local availability of healthy foods or sports activities will influence their opportunities to do so.
Migrant children's barriers to health access
In our previous research conducted with Eastern European migrant families in Scotland (Sime and Fox, 2014; Sime, 2014), children and their parents appeared relatively content with the accessibility and availability of health services. However, they also highlighted underlying barriers that often prevented them from accessing health services. Many of the interviewees said they were not sure if they were entitled to health care and treatment, especially immediately after their arrival, and told us about cultural differences in approaches to treatment and the language barrier, which often made medical visits stressful. There were three main barriers to health access reported by migrant children and their families. These were:
Lack of adequate information on entitlements and services available
We asked Eastern European migrant children if they accessed healthcare services available in the community, such as  well-being clinics, pharmacies, or spaces for leisure which could help promote better health. We found that newly arrived families had overall limited knowledge of services available locally. Many new migrants were not certain of their entitlement to access health services, although these were free to use. They also relied on Accident & Emergency (A & E) care 'if something happened' and were not always registered with a doctor or dentist. Some of the families came from countries which had limited rights to work, which affected their access to healthcare. If families have arrived in the UK illegally or overstayed their visa, having to provide documentary evidence of residence was sufficient to put them off from accessing health care for themselves and their children, due to fear of deportation.
Often, children's access to health services was mediated by schools, who were sending home information, bringing interpreters into school to explain to parents what other services were available locally or actively mediating access for the families, by helping them register with doctors or dentists or filling in registration forms for families.
 Cultural differences in provision and rules of engagement with services
Previous experiences of the health system in the country of origin will influence migrants' behaviours in relation to how they access the health system in the new country, their expectations about how accessible services are and perceptions of the medical staff. We reported elsewhere (Sime, 2014) on health practitioners' views that differences in health services between countries led to disappointment among migrants, who often complained about waiting lists, restricted access to specialists and different approaches to treating certain medical conditions. These different approaches to treating conditions also led some families to adopt more informal approaches towards solving a health problem, such as relying on family and friends for advice and treatment. A common complaint was on the perceived 'Nurofen culture' where practitioners would prescribe mild painkillers for conditions treated with antibiotics in other countries. Other approaches included emergency visits to the homeland to see doctors and dentists and avoid 'waiting lists' in the UK or high charges for private care, or asking family members to post medicines or check a diagnosis with health staff families knew in the homeland.
Language is a key barrier to migrants' access to health services, especially in the first few years after arrival. Their developing competence in English affects their ability to get information on services and entitlements, as well as their experience of interacting with medical practitioners and understanding treatment options. For practitioners, working with families through an interpreter poses challenges in terms of establishing rapport, collecting information, explaining treatment and time pressures. In addition, the need for an interpreter or the limited availability of interpreters for more rare languages may delay appointments and deter families from engaging with services. Researchers (Glinos et al., 2010; Miggee and Gilmartin, 2011) have highlighted how migrants' feelings of unease about local care provision due to perceived social, cultural, religious and linguistic differences and lack of trust prompt people to seek care in more familiar contexts, such as  their country of origin.
Differences in children's experiences of health post-migration
Children's life experiences after migration are shaped by many factors, such as their parents' values, aspirations and employment opportunities. Family income will influence, for example, their access to good quality housing  or the type of neighbourhoods in which they live. By being forced to access low cost accommodation in areas of high deprivation, migrants' access to services is affected. Services are often of poorer quality in deprived areas and migrants may feel at risk in terms of personal safety when trying to access these. Putnam (2000) argues that individuals' participation in associational activities, such as clubs and sports activities, encourages them to interact together and contributes to their accumulation of social capital. Participation in community is also an opportunity for children to develop networks with other ethnic groups, and use these as a route to better access to community resources. In some cases, migrant children rely on information from their friends and their limited experience of services to assist with parents' decisions and actions, taking on roles that require confidence and involve activities usually reserved for adults. These new roles may also pose a risk to children's mental health.
A key aspect reported by our research is that many migrant families move often, as parents change jobs and may acquire better employment or more permanent housing in time. As families become more familiar with the health system and become more competent speakers of English, they move on to better opportunities and know how the health systems can be accessed when needed. They also know about places where they can access better services, move to areas with better provision or services and know their entitlements better. These are all changes which affect families over time and have an impact on children's opportunities for a healthy life too, although we still need more research to understand how migration influences families' health over time.
 Are you a practitioner working with migrant families? Read our policy briefing for practitioners and policy makers.
Do you want to share your experiences of accessing health services in the UK? Get in touch.
Save
Save
Save

Recent Posts-